News Details
13 diesel locomotives exported to Kenya
Author: Date: 2015-10-30 9:42:47
On the morning of June 30, 2015, CRRC held a ceremony for the delivery of the first 13 diesel locomotives to Kenya. Modeled on Dongfeng 4D locomotive, these locomotives have been designed and optimized based on the local operation environment. With the maximum operating speed of 100 km/h, they will be used for the construction of Mombasa-Nairobi Railway,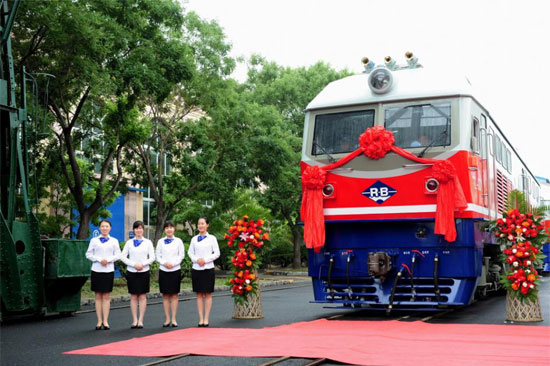 As the first railway of Kenya in the century after its independence, Mombasa-Nairobi Railway connects the largest port of Mombasa in East Africa and Kenya's capital Nairobi. Adopting China's tier one standard for national railways, the Railway is 480 kilometers long in total and reserves the space for electrification. On May 11 last year, Chinese Premier Li Keqiang, the president of Kenya, and the presidents and foreign ministers of other five countries of East Africa witnessed the signing of the agreement regarding the Mombasa-Nairobi ,China
diesel locomotive
exported to everywhere of the world.
Products Catagories
News & Events
Contact Information
CRRCTaiyuan Co.,Ltd.
Add: No.129, Xinghua West Street, Wanbailin District, Taiyuan City,Shanxi ,China
Tel.: 0086-351-4063778
Email: market@railway-wagon.com
Web: http://www.railway-wagon.com