News Details
China railway wagon construction
Author: Date: 2015-7-10 12:02:10
Mongolia China Railway Construction in Henan Section mobilization was held recently in Sanmenxia City, which marks the Henan section of Mongolia and
railway wagon
" href="http://www.railway-wagon.com/railway-wagon-1.html">
China Railway Construction kicked off. Mongolia and China railway "North coal south" national strategic transport corridors, length of 1814.5 kilometers, Henan province where the line is the line length of 338 kilometers, via the Sanmenxia, ​​Luoyang, Nanyang Dengzhou territory.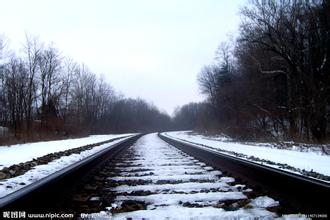 Reporters learned from the venue, the railway for the country, "second Five Year Plan" key construction projects, but also a build up of heavy-duty coal railway in the world.
Mongolia and China railway lines passing through Sanmenxia City, Henan province, Luoyang, Nanyang city Dengzhou, located along the west Sanmenxia, ​​Lingbao east, Luoning Xi, Romer, Wuli River, Chong West Xixia east, in the rural West Xichuan, Dengzhou West and other 10 stations.
Mongolia and China Railway line 7 Key control projects, both located in Henan province. The first line of a long tunnel - Xiaoshan tunnel length 22.8 kilometers, is located in Lingbao and Lushi County junction.
It is understood that Mongolia and China Railway plans to launch time is the end of 2019. Currently, the construction
railway wagon
" href="http://www.railway-wagon.com/railway-wagon-1.html">
unit has completed all the temporary facilities, to the starting conditions. Recently, Henan section of Mongolia and China Railway Construction will be in full swing.
Products Catagories
News & Events
Contact Information
CRRCTaiyuan Co.,Ltd.
Add: No.129, Xinghua West Street, Wanbailin District, Taiyuan City,Shanxi ,China
Tel.: 0086-351-7026319
Email: market@railway-wagon.com
Skype: Chenglingrose
Web: http://www.railway-wagon.com