News Details
Railway Wagons delivered to Argentina
Author: Date: 2015-10-29 14:58:53
On Oct. 14, 2015, 500 freight wagons fully pass acceptance on Dalian seaport and will running on Argentina Belgrano railway line.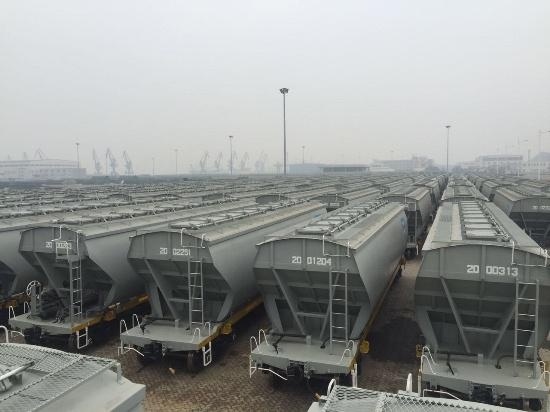 The
railway wagon
s were made by CRRC
railway rolling stock
Co,Ltd ., which including 300 broad gauge grain
hopper wagon
s and 200 broad gauge coke open-top wagons. The coke
railway wagon
was first adopted new structure in end wall, side wall and drainage. The grain wagon adopted innovative locking mechanism on bottom door and porthole cover. Both items make wagons better to work in dumper working environment. With type 13B coupler, advanced brake system and frame braced
railway bogie
, the loading capacity of wagons are 76.8-ton and 75-ton respectively. The max. speed is 100km/h.
Products Catagories
News & Events
Contact Information
CRRCTaiyuan Co.,Ltd.
Add: No.129, Xinghua West Street, Wanbailin District, Taiyuan City,Shanxi ,China
Tel.: 0086-351-4063778
Email: market@railway-wagon.com
Web: http://www.railway-wagon.com